Chives are a perennial. They are hardy, cold tolerant and require very minimal care once mature. Their leaves look like thin tall grass but are really hollow tubes. If you crush them you will generally smell an onion or garlic scent. I say OR because some people say it smells and taste like onions and other people swear it smells and taste like garlic. What say you?
As an Affiliate I may earn a small fee from qualifying purchases of some of the links you might click and purchase – at no additional cost to you.
---
If they are not cut they will bloom little clusters of rose colored flowers. These flowers can be used as well as the green in you cooking or in a nice vinaigrette dressing. If you don't want more chives – be sure to remove the flowers so that the seeds aren't spread throughout your garden. I personally love to see them bloom thou.
You can buy a starter plant at your local green house or you can start your own seeds. You will want to start the seeds indoors about 8 to 10 weeks before the last frost in spring or direct sow when you put in your other herbs. Plant the seeds about ¼ inch deep and final plant spacing should be 4 to 6 inches. We want to see some good growth before planting. Chives like moist fertile soil that is well drained and they prefer full sun. They will grow from one to two feet tall. I suggest you divide the plants every couple of years and spring is the best time to do so.
You can cut fresh chives anytime you want or harvest the whole plant. They grow fairly fast and you may find you can harvest a nice bunch in about 30 days after its been planted. You can do this 3 or 4 times during the season.

You might want to grow your chives in a pot. It will take off and take over your garden given enough time and if the flowers are not cut back. Thankfully, it is a plant that is easy to dig up and move if need be.
So what's so great about chives?
They are part of the allium family which includes garlic, onions and leeks. They have been used for centuries – not only for their pungent flavor but also for their medicinal properties. Like most herbs they contain many natural nutrients and have been reported to aid with digestion, encourage bone health, improve immunity, help us sleep better and even uplift our mood.

Unfortunately dried chives loose their flavor so they are not a good one to dry and store like many other herbs. However, they do last quite awhile stored in a container in a cool place.
I have never tried this but I have read that you can freeze them and they will hold flavor. I may try that this year. Fresh is still the best way to use them. I personally love them in my scrambled eggs and will cut some fresh, chop and toss them in while cooking the eggs or on top afterward.

Chives go great with eggs and cheese. Try it in your omelets, scrambles, quiches and frittatas. The flavor is similar to both garlic and onions –yet a bit different so consider adding them to other dishes such as a stir fry.
Recipe: Mashed potatoes with chives —
There are basically 3 kinds of Chives. Garlic Chives are the most common. It is also, sometimes called Chinese chives. There is the Siberian Garlic Chives – sometimes referred to as "blue chives." It does have a bit more of a blue-green color to it. And there is the Giant Siberian Chives which grows taller than the others. All three a bit different to look at but basically the same in smell and flavor. However, some gardeners believe it has the richest chive taste.
---
How do you enjoy your chives?
Check out my article on Growing in a small space with Stackables and don't miss the 2020 Gardeners Gift Guide
---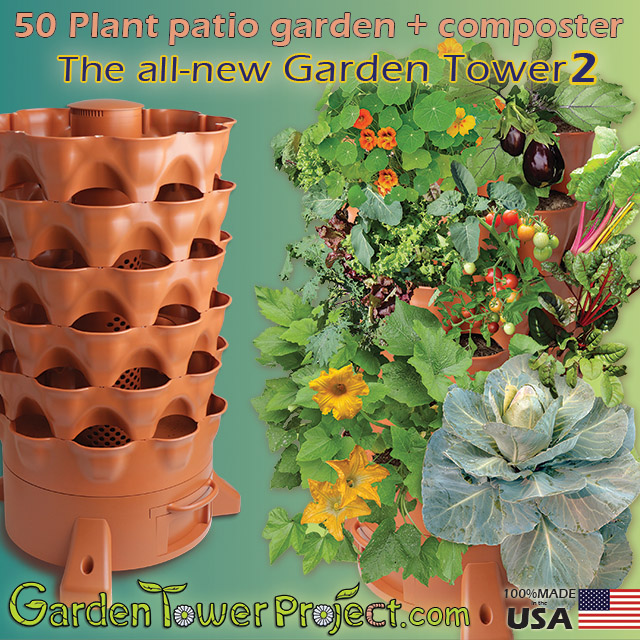 ---
---
Thanks for stopping by